Thanks to Luis in Puerto Rico who sent me internal photos and some sample AVI and JPG files. I enumerate this camera #23. It is similar to the #22 but has 256Kbps audio and a different parts layout. Like the #22, it has non-compliant AVI.

The samples were taken using a class 4 generic flash card. The Crystal Disk Mark benchmark shows compliant sequential write speed and terrible random-512K write speed, 4.378KBps and 0.678KBps, respectively. The slow random write might be causing some problems. I have requested some more samples with a faster card.

AVI FILE
Compliant? - No. Does not play in VirtualDub or VLC. Plays in Windows Media Player and KMPlayer. The VirtualDub hex editor will not open the AVI so I can't analyze the AVI format or the chunk list.
Missing Frame Rate - The missing frame rate in two sample videos, measured by stepping in KMPlahyer, measures about 30% in daylight and about 33% in indoor light. For comparison the 808 #3 is about 10%.
AVI data rate - The AVI data rate depends on the video lighting. Until the AVI chunk list can be analyzed, I can't explain this. The outdoor rate is about 2.2 MBps. Indoor is about 0.5 MBps.

AVI VIDEO
MJPEG, 720x480, SAR is 1.5. The correct DAR seems to be 1.5
Date time stamp is lower right corner, bold yellow font on transparent, format 02/27/2013 11:27:46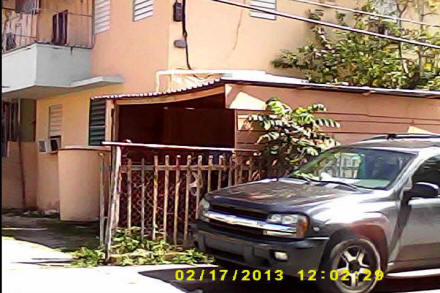 AVI AUDIO
PCM 256Kbps, 16000 Hz, 16 bit.
In one indoor video sample, the audio is very distorted (broken up) on some video players, and OK in others. Might be an artifact of non-compliance.

PHOTO
JPG, 1280x1024
Date time stamp is lower right corner, bold yellow font on transparent, format 02/27/2013 11:27:46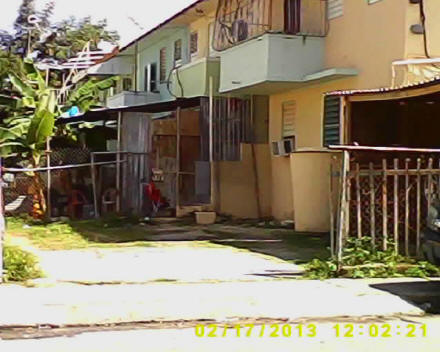 OTHER
16 pin camera module labeled 3703H03. Most other 808 cameras use 24 pins.
Label PWB - DV006H V3.5E 2012-10-12
Label CPU - Unknown manufacturer. A618635.1 1235 TDZ. 1235 might be date code 35th week of 2012.
Label 8-pin chip - ST 25P40V6. Might be 4 megabit (512KB) SPI serial flash memory for firmware storage.
One crystal. Usually two crystals are used, one to keep the clock ticking while in standby (off). Is the date time reset in standby?